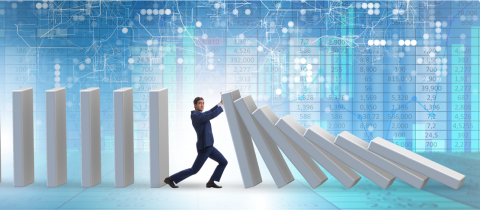 Mirroring Controller
Mirroring Controller is key in maintaining the high availability, business continuity, and integrity of your data. It continually monitors your system looking for a range of issues, and seamlessly switches to an alternate database server should an abnormality be detected.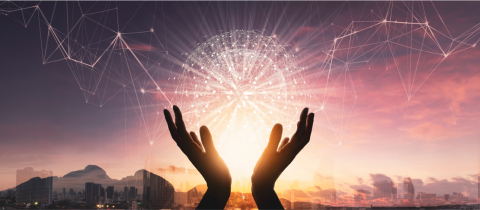 High Availability
High Availability enables continuous job processing with minimum downtime when an error occurs. Synchronize data between servers, protecting important data from failures. Switches to the secondary server within a few seconds after a failure occurs on the primary server.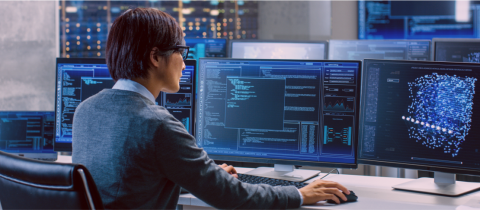 Connection Manager
This is a unique feature of FUJITSU Enterprise Postgres that allows application access and replication operation to be continued without being aware of the connection destination of the applications. In case of failure, Connection Manager reclaims SQL connections with the client and notifies applications of the error.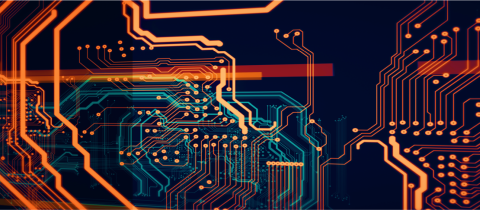 High-Speed Backup/Recovery
Enables backup/recovery of clusters and selected tablespaces using any copy method specified by the user, to replace the conventional, file-level copy process and allow TB-scale operations.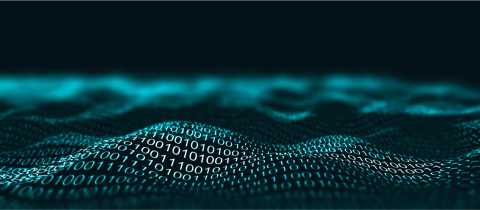 WAL duplication
Solves PostgreSQL's single point of failure which can occur in case of disk failure because Write-Ahead Logging (WAL) is not duplicated. With FUJITSU Enterprise Postgres, WAL is duplicated in order to avoid data loss.
WAL duplication
With WAL duplication, if a storage failure occurs and the primary logs become corrupted or inaccessible, the secondary logs can be activated to recover the database transactions and get the system up and running faster, with no data loss.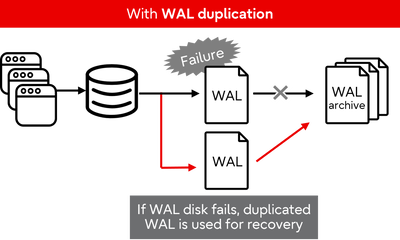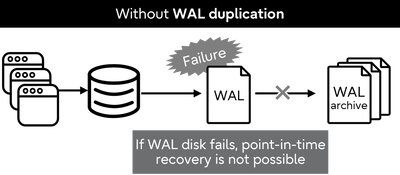 ×
Connection Manager
The Connection Manager allows client and server processes to monitor each other's heartbeat, quickly detecting network issues.
The Connection Manager provides the following capabilities:
When a client error occurs, forces a reclaim of the SQL connection with the client
When a server error occurs, the application is notified as an SQL error.
Applications connect to the appropriate server without being aware of the server state (primary or standby)
Because SQL is not relayed, SQL performance is less degraded compared to Pgpool-II, PgBouncer, etc.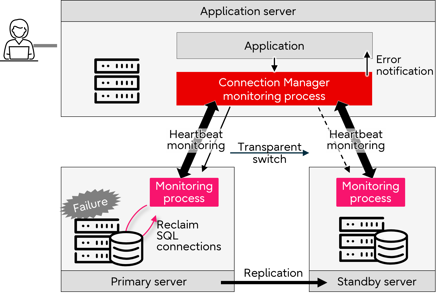 ×