October 2019
---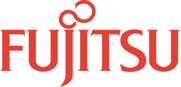 Fujitsu Software Australia Technology and Timescale Partner to Enable Enterprise Time Series Workloads Deployed on FUJITSU Enterprise Postgres
Fujitsu Australia Software Technology partners with Timescale to support cloud and on-premises enterprise adoption of PostgreSQL and time series workloads across the following market sectors:
Internet of Things (IoT) - industrials, utilities, and oil and gas markets
Financial Services
Telecommunications
Technology
Government
Health Care
Fujitsu Australia Software Technology (FAST), Timescale
Sydney, Australia and New York City, United States
October 28, 2019
Fujitsu and Timescale today announced a strategic global partnership where Fujitsu will bundle with TimescaleDB Enterprise, the industry's only open source time-series database that offers full SQL; (powered by PostgreSQL) with FUJITSU Enterprise Postgres, Fujitsu's flagship database management system based on PostgreSQL, to enterprise customers worldwide. As a result of this partnership TimescaleDB certifies FUJITSU Enterprise Postgres as a preferred enterprise grade PostgreSQL solution
Through this partnership, TimescaleDB will integrate with FUJITSU Enterprise Postgres, enabling enterprise customers to leverage Fujitsu's industry-leading PostgreSQL implementation and Timescale's category-defining time series database. FUJITSU Enterprise Postgres is an open-source based enterprise-grade database management platform that enables organisations to replace expensive legacy infrastructure. FUJITSU Enterprise Postgres offers 3 additional levels of security – perfect for DevSecOps and GDPR. This offering is exclusive to Fujitsu and is underpinned by expert services, world-class support, and flexible licensing arrangements that reduce total cost of ownership significantly. TimescaleDB builds on PostgreSQL and enables enterprise customers to analyze time series data alongside their business data, using the familiarity and power of SQL.
Together, the Fujitsu and Timescale partnership provides a host of benefits to our joint enterprise customers, including:
Enhanced developer productivity. Developers can continue to use PostgreSQL, the fastest growing database in the industry, and their existing SQL skills and resources.

The performance, availability and data protection required by today's enterprise workloads

A unified data platform comprised of FUJITSU Enterprise Postgres and TimescaleDB Enterprise, for time series, geospatial, and relational workloads.
The integration between FUJITSU Enterprise Postgres and TimescaleDB Enterprise is tested and proven, enabling rapid time to market and greater TCO.
Quote from Tomo Ishikawa, Managing Director of Fujitsu Australia Software Technology (FAST)
"The partnership of FUJITSU Enterprise Postgres and TimescaleDB Enterprise is an important initiative further enabling Fujitsu offerings across connected services, IoT, cloud, and other reference architectures. The combination of TimescaleDB Enterprise and FUJITSU Enterprise Postgres also ensures the high availability and security required by enterprises today."
Quote from Ajay Kulkarni, Co-Founder & CEO of Timescale:
"We're excited to partner with Fujitsu Australia Software Technology and bring the industry-leading TimescaleDB Enterprise to our mutual customers worldwide. Together, we'll enable enterprise customers to gain new insight into their business, identify new opportunities for growth, and lower the total cost of database ownership. For enterprise developers, we believe the combination of FUJITSU Enterprise Postgres and TimescaleDB Enterprise provides a familiar development environment and innovative new tools to fully capture and understand time series data."
About Fujitsu Australia Software Technology
Fujitsu Australia Software Technology (FAST) based in Sydney Australia, is a specialist emerging technology company with deep experience in open source technology. FAST provides innovative solutions to organisations that are navigating the ever changing digital landscape. Established in 1989 by Fujitsu Limited, it was the first Fujitsu software development company to be formed outside Japan.
Our mission is to build high-quality solutions using advanced software technologies to achieve the leadership in leading-edge information technology for which FAST is renowned today.
We Connect People and Business to Data and Time
About Timescale
Time series data is everywhere, and Timescale helps developers and companies make sense of it. For many applications, time is a critical dimension along which data is measured. And in order to capture relevant information, time series data must be captured and stored at scale. TimescaleDB is the industry's only open source time-series database powered by PostgreSQL, giving it the necessary scale for fast ingestion of massive quantities of data and the developer productivity to construct complex queries using SQL, a language they already know. With Timescale, developers can harness data to analyze the past, understand the present, and predict the future.
Businesses worldwide trust Timescale to power their mission-critical applications, including industrial data analysis, complex monitoring systems, operational data warehousing, financial trading and risk management, geospatial asset tracking, and more.
Timescale is based in New York City (HQ) and Stockholm, and is backed by top-tier investors, including Benchmark Capital, New Enterprise Associates, Icon Ventures, and Two Sigma Ventures.
---