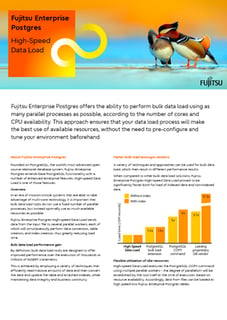 Load bulk data using as many parallel processes as possible without the need to pre-configure and tune your environment beforehand.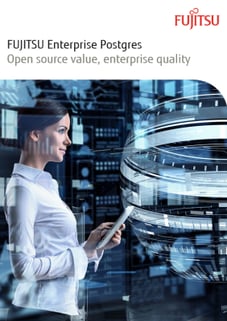 Fujitsu Enterprise Postgres enhances PostgreSQL with enterprise-ready features, support, performance, and availability to reduce costs compared to proprietary systems and eliminate vendor lock-in.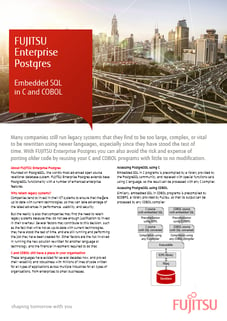 Reuse your C and COBOL programs with little to no modification when deploying Fujitsu Enterprise Postgres.