White Paper: High-Speed Data Load
Ensure your data load process makes the best use of available resources without the need to pre-configure and tune your environment.
When importing large amounts of data, it is especially important to choose the right approach, because any per-record overhead will be multiplied by thousands or millions. FUJITSU Enterprise Postgres High-Speed Data Load leverages the PostgreSQL COPY command by running it in parallel using as many workers as your available resources allow.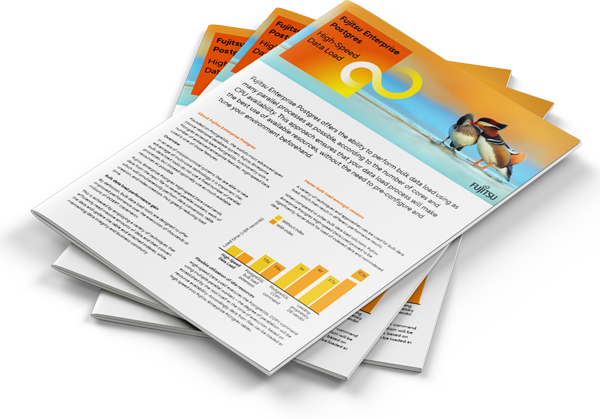 This easy-to-read white paper outlines:

What gains you can realize
How this high-speed data flow works
What the architecture looks like
How to install
How to use
Complete the form and view the white paper.