Fujitsu incorporated PostgreSQL into its enterprise data management platform to benefit our growing number of customers giving Open Source Software (OSS) first consideration when implementing a new system.
OSS can reduce operating costs by significant margins (up to 80% in this case), eliminate proprietary vendor lock-in, and provide excellent agility with technical teams easily tapping a community of worldwide developers. In fact, it was never a question of whether Fujitsu should embrace OSS or not, it was only a matter of which platform provided the strongest capability and most transparent road-map for our customers.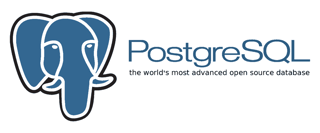 Fujitsu Joins the PostgreSQL Community
Fujitsu saw the potential of PostgreSQL in 2004. It was rapidly earning a reputation for robustness and reliability, providing SQL standards-compliant database functionality, and exceptional scalability.
There was also a vibrant and independent community that valued transparency, something we knew we needed to accurately forecast future developments, and enable our clients to make long-term strategic decisions.
Our team became an active part of this PostgreSQL community, shared our own insights into enterprise solutions, and provided fixes and features for subsequent versions. This feedback loop among community members helped PostgreSQL become the 4th most popular DBMS in the world (Source DB Engines) used by millions of businesses in finance, data centre automation, government, education, application development and more.
Our belief was well founded
Fujitsu has been a leader in enterprise database development since the early 1980s when mainframe computing was revolutionizing the way organizations stored and processed data. It was here we produced a relational database called AIM that delivered high-speed backup to improve our customers' operational efficiency. This was followed in 1995 by Symfoware – a confident response to the growing need for better security and memory utilization.
By the time Big Data and the Cloud became an industry platform, we were already deploying BigData parallel processing, XML-DB (high-speed indexless search), and Database-as-a-Service in the Fujitsu cloud. Among these innovations was our move to open platform with PostgreSQL, now lauded as a highly reliable, cost-efficient alternative to proprietary databases. Over the years we have recommended its adoption for many large enterprises with extensive mission-critical projects across a diverse array of industries.
Fujitsu PostgreSQL Services arrived
Our open source customers then sought the peace of mind their database was operating at maximum up-time and peak performance 24/7. In response, Fujitsu developed a suite of PostgreSQL services to help customers who could not retain or justify the expense of in-house DBAs, or required more advice than could be sourced on a community noticeboard.
These now include:

Fujitsu Enterprise Postgres is launched
Since then, many larger organizations have expressed the desire for an enhanced enterprise-grade version of PostgreSQL to handle larger volumes of data. They want the best of both worlds: the cost savings and freedom of open source, with customized features developed by a trusted ICT partner.
As the fifth largest ICT provider in the world, the team at Fujitsu knows that performance, high availability and iron-clad security are imperative for those organizations dealing in large volumes of daily transactions, such as financial service providers, government organizations, and large enterprises. With this we released Fujitsu Enterprise Postgres, a relational DBMS built on the PostgreSQL platform with enhanced enterprise capability including:
In-memory Column Store for up to 50x faster analytical query processing (based on a single server with 15 CPU cores) by storing a columnar representation of row-oriented data in memory


Block Encryption technology on all data including stored data, data backed up to the file server, mirrored data on the secondary server, and network communications data. It also uses 256-bit encryption keys and supports Payment Card Industry Data Security Standards (PCI DSS) – the security standard for the credit card industry


Data Masking to make it safe to use production data in a testing or development environment and provide greater control over access to sensitive information. You can obscure select data returned from queries to make it available for reference without exposing the actual data, such as credit card numbers or security-sensitive information.
With these enterprise-grade features not available in standard PostgreSQL, it is now Fujitsu Enterprise Postgres that enables large organizations to unlock the value in their data for peace of mind during critical phases of digital transformation.
Furthermore, with access to our support plans, our customers receive the highest level of expert assistance at all times. The bottom-line is that PostgreSQL underpins Fujitsu's database strategy because, like our customers, we value OSS and the benefits it provides both business and technical requirements.
Contact us to find out more about how PostgreSQL and Fujitsu Enterprise Postgres can help your organization.