Fujitsu Enterprise Postgres is now paired with SUSE Linux Enterprise on the IBM Z and LinuxONE platform to offer a powerful, object-relational database management system with enhanced enterprise features.
Let me share with you a few features and capabilities that raise the bar for data management solutions.
Power to handle your most demanding workloads
Accelerate your data operations with:
Fast processors, designed for sustained 80 to 90% utilization
Capacity On Demand (COD) to deliver more resources when they are needed
Dedicated offload engines to accelerate specific functions
Parallelization and aggregation to boost performance while reducing I/O
FujitsuEnterprise Postgres on IBM LinuxONE™ delivers up to 3.9 times faster HTAP workloads for large data sets, and 8.4 times faster bulk data loads when compared to x86-64. You can view the benchmark details in this white paper.
Unprecedented resilience and high availability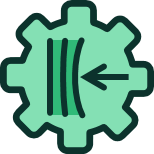 Enable always-on business with features like:
Workload isolation to enhance security and stability
Redundant Array of Independent Memory to eliminate data errors
Connection pooling and load balancing to handle demand
Simplified backup and recovery as well as disaster recovery options
Enterprise support services from the experts
Achieve cyber-resilience with five nines or better availability.
Enhanced confidential computing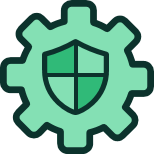 Meet or exceed the Payment Card Industry Data Security Standards with features such as:
Integration with cryptographic hardware to protect your digital keys
Transparent Data Encryption to protect your stored data
Data Masking to protect sensitive information
Dedicated Audit Log to enable data accountability and traceability
Anomaly detection to quickly identify suspicious items, events, or observations
Leverage out-of-the-box enterprise data security features to protect your valuable data and meet regulatory requirements.
Flexibility to handle your needs today and tomorrow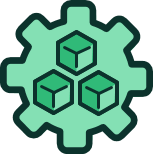 Be ready for what comes next with features such as:
Modular hardware expansion and Capacity on Demand
Cost-efficient software support subscriptions
Unlimited table rows and indexes to handle your data growth
Workload consolidation to reduce server sprawl while doing more
Leverage a data platform designed to adapt to your changing needs.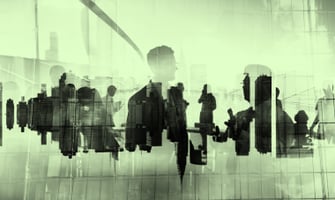 In our modern world, your data is your most valuable asset. I think you will agree that Fujitsu, SUSE, and IBM, together, offer a compelling suite of capabilities and features to address your data management needs for today and tomorrow.
You can get a feel for the platform in the Getting Started Guide and demo video created by my SUSE colleague and solution architect, Mike Friesenegger.