Global warming is increasing the frequency of worldwide extreme weather events. In response, 120 countries around the world have committed to achieving carbon neutrality by 2050. To achieve that, we must use every tool at our disposal, and Kubernetes, Operator and Rust can help.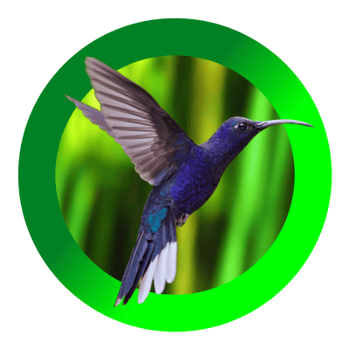 An entity is carbon neutral when the amount of CO2 it releases into the atmosphere is the same amount of CO2 it removes directly or indirectly from the atmosphere. In other words, zero impact in terms of emissions, instead of making things any worse.
Carbon negative, on the other hand, is the sought-after long-term goal. Carbon negative is when the amount of CO2 emissions an entity removes from the atmosphere exceeds the amount of CO2 generated. In other words, the impact is positive emission-wise.

A United Nations report cited that in 2020, of the 54 gigatons of CO2 emissions generated, 26% (14 gigatons) were from electricity and heat generation1. Extending the supply of renewable and nuclear energy will reduce this amount.

Forecasts suggest that by the year 2050, data centers' power requirements will have increased 850 times than when compared to 2018. Fujitsu, Microsoft and AWS are leading the efforts to improve data center energy efficiency through cooling and AI. However, to improve data center energy usage, it is also necessary to reduce Application Service power consumption.
Hard data on programming languages and energy consumption
In 2017 there was an energy efficiency trial involving 10 different programming problems which were then solved using 27 of the most popular software programming languages2. Energy consumption, execution time, and peak memory usage were monitored for each.
Unsurprisingly, C and Rust significantly outperformed the other programming languages, and were approximately 50% more energy-efficient than Java, and nearly 76% more efficient than Python. Conservative estimates suggest energy consumption could be reduced by 50% if the wider market switches to these 2 software languages.

Whilst the C language was marginally better than Rust, the big advantage Rust has over C is that its memory segments are more secure, and hence less likely to lead to memory segment violations. This gives Rust the edge over C in terms of being acceptable to the larger market.
Carbon footprint visibility
To help the IT Industry make greener strategic decisions with crucial sustainability considerations in mind, Fujitsu, Microsoft and AWS have begun to publish CO2 emission indicators for carbon footprint visibility. This will be another metric alongside reliability and performance when choosing which services to deploy.
More on our free white paper
The Fujitsu white paper Achieving carbon-neutral IT system with Kubernetes, Operator and Rust is a significant and must-read guide to the more sustainable direction we need to be heading, not only as IT professionals, but also as global citizens with the power to make a difference.
Collectively we can reduce the speed of global warming and climate change!
Click below to view the white paper with full details.
---
Sources used in this article
1: United Nations. "The Closing Window" (https://www.unep.org/resources/emissions-gap-report-2022)
2: Energy efficiency across programming languages: how do energy, time, and memory relate? (www.semanticscholar.org/paper/Energy-efficiency-across-programming-languages%3A-how-Pereira-Couto/41a7b65039408af7802238aa6fdff724d880a408)
Subscribe to be notified of future blog posts
If you would like to be notified of my next blog posts and other PostgreSQL-related articles, fill the form
here
.