Across every industry, disruptors are becoming the incumbents, while every organisation is trying to stay relevant by creating their own formula for fostering innovation and accelerating time to market. In this context, IT leaders are faced with the challenge of large-scale digital transformation in order to survive in dynamic marketplaces.
As the digital landscape reconfigures itself around game changing technologies such as mobile, IOT and the cloud, your business now has access to a vast new world of data for creating revolutionary new business models. Unfortunately, legacy systems make it difficult for IT to deliver on that promise.
---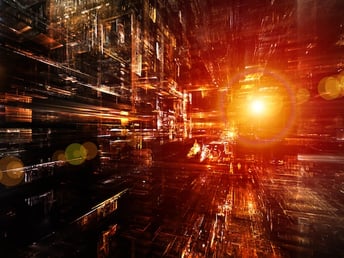 While change can be disruptive and complex, next-generation digital technology is already ubiquitous, and will be your ticket to the game in the very near future. The point to remember is - if you're serious about growth, your data will be quickly growing with you. Right now, there's unimaginable amounts of data being created and there'll be exponentially more next year.
In fact, around the globe we're projected to move from creating 10 zettabytes (trillion gigabytes) of data per year to more than 180 zettabytes in 2025*.
No matter how technology changes in the future, FUJITSU Enterprise Postgres offers a PostgreSQL-compatible, highly reliable relational database management system that will enhance your business at every stage. Your database will be a cornerstone of your digital capability for many years to come so an enterprise-grade relational database management system from FUJITSU is ideal for powering your digital transformation efforts.
---

With Database Management Systems (DBMSs) now the largest single cost factor in enterprise software, FUJITSU Enterprise Postgres has been shown to reduce operating costs by up to 80% while also powering agility and innovation through access to a community of worldwide developers.
FUJITSU Enterprise Postgres leverages the inherent solidity and reliability of PostgreSQL, a feature-rich open source database management system backed by millions of active users worldwide, enabling integration with a wide range of software, information utilisation systems, development tools, mission-critical database systems and application runtime environments. This range of features, combined with its low-cost structure, makes it the perfect platform to deploy, whether your environment is an embedded web-based database for a tech startup, or an extremely large enterprise environment requiring big data consumption.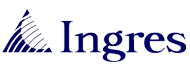 PostgreSQL started life as Ingres in the 1970s, a relational database platform developed at the University of California at Berkley (UCB), which gave birth to numerous commercial database applications such as Sybase. In the mid-1980s, UCB started the Postgres (Post Ingres) project looking specifically at object relational technologies. Structured query language (SQL) wasn't introduced to the project until 1995. The following year, developers outside of academia took up the mantle, developing new features and renaming the system PostgreSQL.
Being fully compatible with open source PostgreSQL means you can enjoy the benefits of open source along with a set of additional enterprise features for significantly improved performance, security and usability. FUJITSU Enterprise Postgres is free from vendor lock-in which provides you with the cost-effective flexibility that's missing from other proprietary databases in the market.
Where internal adoption is always a challenge in digital transformation, Fujitsu's overarching software design goals is to build "intuitive products". Larger and more complex systems are intrinsically susceptible to failures in reliability and performance but by building smart-safety layers to configure important features and monitor various layers for potential failures, the overall reliability and performance of the system is improved.
The growth of your business throughout your digital transformation is supported by Fujitsu as our state-of-the-art technologies offer high reliability and performance when you need it the most. On top of that, we'll walk hand-in-hand with you on your transformation journey with highly acclaimed support to further complement your intelligent business data systems.

*Source: IDC