The Open Banking initiative is the first implementation of Australia's Consumer Data Right. It gives Australians control over their financial data. When fully implemented, Australian banking customers will be able to direct institutions to share their data and as such be able to compare prices more effectively - and switch providers as they wish.
---

The Open Banking conference is a 2-day event in Sydney (26-27 March 2019) designed to provide a productive industry meeting place where high-level strategies, challenges and opportunities can be shared among senior industry executives. The collaboration works to benefit everyone as each organisation moves forward to meet the deadlines imposed by the Australian Treasury.
While the rollout deadlines have shifted backwards, they've now firmed with the initial 1 July 2019 start date as the launch of the beta test for the Big 4 - CommBank, ANZ, Westpac and NAB. The first set of consumer data will now become publicly available no later than 1 February 2020 with product and consumer data for mortgage accounts.
From there, all banks are required to provide access to product, account and transaction data for credit and debit cards, deposit accounts and transaction accounts by July 2020. It means consumers can expect to have their data available to them in 2020 - and Australia moves into a new, more competitive, open banking era.
A comprehensive and authoritative agenda

The 2-day conference appeals to a wide audience in terms of roles and industry sub-sectors with an excellent selection of keynotes, roundtables and networking events discussing topics such as:
Capabilities and investments required to realise Open Banking

Infrastructure modernisation to enable service and product innovation

Cloud native platform and agile development as tools for innovation and unique customer experiences (panel presented by our speakers - meet them below)

Leveraging Open Banking for competitive advantage

Establishing strategic partnerships to accelerate innovation

Striking the right balance between privacy and openness

Obtaining consent for data sharing


Two Fujitsu Open Banking speakers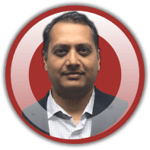 Ramesh Nagarajan is the Industry Lead at Fujitsu Australia Software Technology (FAST) where he is responsible for helping banks and large enterprises embark on their digital journey in a multi-cloud world. This journey typically encompasses Fujitsu open data platforms, emerging technologies and Agile DevOps. He will co-present the panel "Driving innovation and unique customer experiences through a cloud-native platform and agile development."

Ramesh was previously Sales Director Financial Services at Oracle, providing thought leadership to drive innovation and adoption in digital engagement within retail and corporate banking. As the General Manager of Channels for Sandstone Technology, Ramesh also built that business into a global digital banking partner of FIS to help increase revenue footprint, amplify opportunities and win clients in Asia and Europe.
---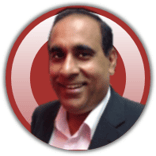 Neeraj Arora is part of the consulting and architecture group at Fujitsu, where he leads global customer engagements for the Fujitsu cloud offerings. He has extensive experience across ANZ & Asia Pacific in ICT/cloud business strategy and planning, cloud solution development and managed service creation.
Together, Ramesh and Neeraj will examine how financial institutions can leverage agile development to create an innovative platform for improved customer interaction and greater competitiveness by the banks in an emerging marketplace.
We look forward to seeing you there.
This event is only possible due to the support of many organisations and people, including Fujitsu as a sponsor. Stay tuned for more posts covering the event and outcomes over the coming weeks. If you'd like to see how you could be driving greater value from your technology infrastructure through Fujitsu's Enterprise Postgres database platform, contact us on +612 9452 9191 or complete the enquiry form here.