Fujitsu has extended its partnership with the Emirates Australian Open Golf Championship through to the year 2020. That makes it a 13-year association and Fujitsu one of the tournament's longest standing partners.
The Australian Open has built its reputation with golfers and fans around the world partly thanks to the benefits that such sponsorship continuity brings to the organisation. Fujitsu has also benefited from the opportunity to support Australian sport and help raise the profile of golf across the country and the world.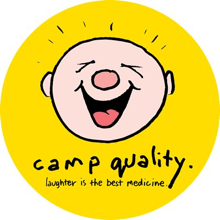 FAST becomes a Gold Sponsor
Fujitsu Australia Software Technology is also involved directly as a Gold Sponsor for this year's event. As part of this partnership, Fujitsu will host its 13th Annual Charity Golf Day to support our primary charity partner, Camp Quality.
About Camp Quality
Camp Quality's purpose is to create a better life for every child living with cancer in Australia. The charity is committed to delivering national programs that build resilience and optimistic behaviours for all children living with cancer in Australia.