Sustainable, resilient, and scalable infrastructure - from server to database helping build a sustainable future
On the road to sustainability
Technology has become integral to the way we live, making its way into our personal and professional lives in ways that we could not have anticipated even a few decades ago.
It also affects our environment in unexpected ways, for example by contributing to global temperature increase due to the high energy consumption of IT systems.

Fortunately, energy consumption can be reduced by decreasing compute demand via optimization of the usage of processors and cores, helping organizations reduce their carbon footprint.
Fujitsu Enterprise Postgres + expert services
Fujitsu Enterprise Postgres software and value-add expert services can:

Identify SQL with high execution counts which could see the processor demand reduced with strategic materialized views optimization.
Identify SQL aggregation which would be more efficiently done using Fujitsu's Vertical Clustered Index.
Review long running SQL for more efficient query plans and improved index optimization.
IBM LinuxONE Emperor 4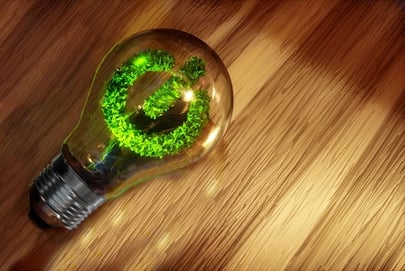 Another source of excessive energy consumption are special compute operations such as cryptography and compression, which do not run efficiently on general processors, as they consume extra cycles.
IBM LinuxONE server provide specialized capabilities to execute those operations efficiently, with the IBM LinuxONE Emperor 4 being an enterprise server designed to help reduce energy consumption.
For example, consolidating Linux workloads on five IBM LinuxONE Emperor 4 systems instead of running them on comparable x86 servers under similar conditions can reduce energy consumption by 75%, space by 50 percent, and the CO2e footprint by over 850 metric tons annually*. Integrations with energy monitoring tools on the server also enable clients to track energy consumption.
To go one step further, software can help improve CPU utilization - Fujitsu Enterprise Postgres is customized to help leverage the potential of these IBM LinuxONE capabilities.
A resilient infrastructure for a resilient organization
Data is becoming increasingly valuable to all organizations, and therefore there is a corresponding need to improve data security and availability. In addition, there is a growing requirement for organizations to maintain secure and highly available systems to meet compliance requirements.
A complete data security strategy must be able to overcome ever-evolving threats, while also having minimum impact on business operations and uptime.
Fujitsu Enterprise Postgres can help with its extended features to protect, redact, and audit access to your data. And since Fujitsu Enterprise Postgres is an enhancement of the OSS community version of PostgreSQL, all its enterprise-ready security features are 100% compatible with PostgreSQL.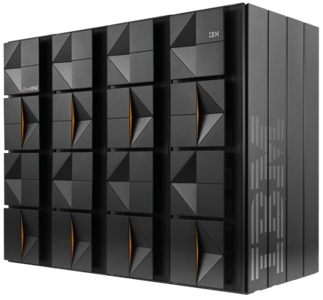 However, protection isn't useful without access. Maintaining data availability is critical to the continuing business functions of an organization – downtime not only has the potential to incur substantial costs, but reputational damage as well.
Systems should be tolerant of failures and always operate stably. The combination of Fujitsu Enterprise Postgres and IBM LinuxONE creates a solution with enhanced business continuity, availability, and security utilizing Fujitsu's Transparent Data Encryption and Data Masking, Mirroring Controller, Connection Manager, disaster recovery, backup hardware compression and Redundant Array of Independent Memory.
Together, Fujitsu Enterprise Postgres and IBM LinuxONE provide enterprise-ready security and high availability for mission-critical systems.
Agility and scalability for the hybrid cloud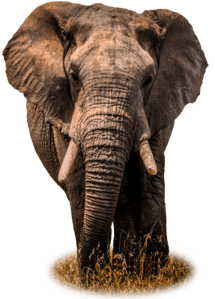 The business landscape is continually evolving. Organizations are compelled to adapt to fluctuating demand and to provide flexibility in how they manage data and their technology architecture. Recent global challenges have forced organizations to review how quickly they can scale their operations - up or down -, particularly in relation to technology infrastructure.
Fujitsu Enterprise Postgres for Kubernetes provides the flexibility of a hybrid cloud solution while delivering an enterprise version of PostgreSQL.
The Fujitsu Enterprise Postgres Level 5 Operator brings a new paradigm to scalability and automation. With the on-demand capacity capability of IBM LinuxONE, clients utilizing Fujitsu Enterprise Postgres can auto-scale up resources according to business needs.
With Fujitsu Enterprise Postgres, you can simply choose the total number of containers based on the needs of the application. So, as the business environment changes over time, Fujitsu Enterprise Postgres Operator can easily adjust the number of containers used to meet application requirements.
Fujitsu Enterprise Postgres and IBM LinuxONE Emperor 4
Fujitsu Enterprise Postgres on IBM LinuxONE embraces open-source innovation with the improved sustainability, performance, scalability, and resiliency that IBM LinuxONE can deliver, empowering organizations to create innovative cost-effective solutions for their mission-critical workloads.
Ecosystem partners with IBM
As a part of the IBM Ecosystem, Fujitsu Limited is helping companies unlock the value of hybrid cloud investments by implementing the tools and technologies that can help them succeed in a hybrid cloud world. We are excited to be working closely with IBM to bring new innovation to our clients.
Based on Linux, customers can benefit from open standards and the ecosystem that LinuxONE offers, including modern DevOps and a variety of popular software. This can also help remove operational barriers when customers deploy and manage technologies on cloud-native infrastructure.
Where to find more information
You can find additional resources about IBM LinuxONE Emperor 4 and IBM below:
* Compared 5 IBM Machine Type 3931 Max 125 model consists of three CPC drawers containing 125 configurable cores (CPs, zIIPs, or IFLs) and two I/O drawers to support both network and external storage versus 192 x86 systems with a total of 10364 cores. IBM Machine Type 3931 power consumption was based on inputs to the IBM Machine Type 3931 IBM Power EstimationTool for a memo configuration. x86 power consumption was based on March 2022 IDC QPI power values for 7 Cascade Lake and 5 Ice Lake server models, with 32 to 112 cores per server. All compared x86 servers were 2 or 4 socket servers. IBM Z and x86 are running 24x7x 365 with production and non-production workloads. Savings assumes a Power Usage Effectiveness (PUE) ratio of 1.57 to calculate additional power for data center cooling. PUE is based on Uptime Institute 2021 Global Data Center Survey (https://uptimeinstitute.com/about-ui/press-releases/uptime-institute-11th-annual-global-data-center-survey). CO2e and other equivalencies that are based on the EPA GHG calculator (https://www.epa.gov/energy/greenhouse-gas-equivalencies-calculator) use U.S. National weighted averages. Results may vary based on client-specific usage and location.
Subscribe to be notified of future blog posts
If you would like to be notified of my next blog posts and other PostgreSQL-related articles, fill the form
here
.
We also have a series of technical articles for PostgreSQL enthusiasts of all stripes, with tips and how-to's.